What makes us
different?
We are not your traditional massage therapy or acupuncture clinic. We believe in helping our patients achieve their goal of better short term and long term health.
Our practitioners are well versed in all aspects of alternative medicine and we don't restrict ourselves to any one discipline. Our prices reflect our services, we want you help you feel better and we will use whatever technique or knowledge we have that's necessary to achieve this goal.
We do direct billing!
We are a registered eClaims provider. Here are some of the insurance companies that we can help make claims for you through1,2:
Great-West Life
Equitable Life
Manulife Financial
Industrial Alliance
Sun Life Financial
Desjardins Insurance
CINUP
Blue Cross
Chambers of Commerce Group Insurance
Cowan
First Canadian
GroupHEALTH
Johnston Group Inc.
Maximum Benefit
Manion
GroupSource
The Co-Operators
NexGenRX
Johnson Inc.
1Please note that we are also able to provide receipts for Green Shield Canada but not direct billing as Green Shield requires physical payment receipts for full reimbursement.
2Please note for direct billing to be successful your plan must allow for provider to accept payment. Some plans restrict this. Please make sure you are aware of your plan details as we do not have the right to contact your insurance company on your behalf.
Who

Are We?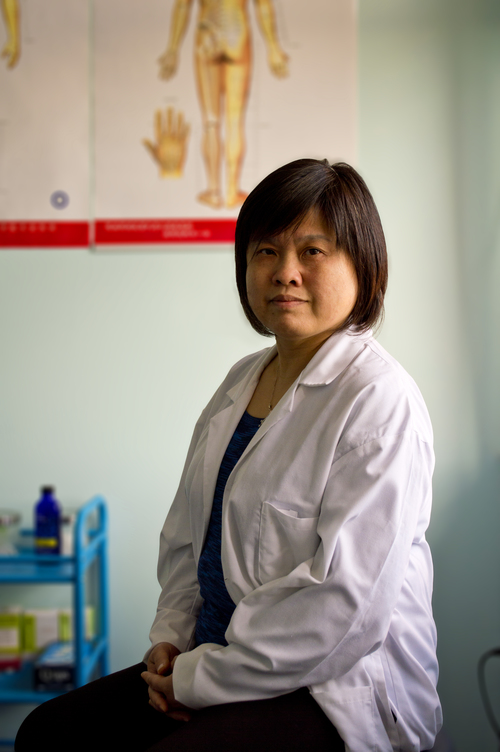 My name is Connie Zhao, I am a registered massage therapist and a registered acupuncturist. I have over 20 years of practical experience in each of these fields and have practiced in clinics across the world in counties like Japan, China and Canada. I learned the fundamentals and basics of Chinese medicine in China at the Northern Liao Ning Chinese Medicine College. I am a current member in good standing of both the CMTO (College of Massage Therapists of Ontario) and CTCMPAO (College of Traditional Chinese Medicine Practitioners and Acupuncturists of Ontario).
From my time in China to now I have acquired many new skills and techniques through constant self-learning and encounters with new patients. I have a genuine passion for Chinese medicine and am still learning everyday as I try to perfect my understanding of the long and rich history behind the art of Chinese medicine. I believe in providing the best care possible for my clients. Ensuring that they are in a warm and comforting environment during their treatment sessions is definitely a priority of mine.
With regards to my practice techniques I strongly believe in a result oriented time efficient approach to the treatment of my patients. I am very flexible with regards to combining treatments and I will recommend whatever method I believe will be the most beneficial to my clients. More specifically, most of my treatments will involve a combination of several disciplines (massage, acupuncture, gua sha, cupping etc.) to ensure that the patient experiences an improvement in their condition after each session.